A major exhibition on Danish Art from the Golden Age has just opened at Statens Museum for Kunst - the Danish National Gallery in Copenhagen.
The intriguing title is a reference to major events in Denmark in the 19th-century with the period bookended by the bombardment of the city by the British Navy in September 1807 and the war with Germany that ended in 1864 with the loss of extensive Danish territory in Schleswig Holstein. Both were dramatic and traumatic events that forced the country to reassess it's position in the World.
For arts in Denmark, this period is considered to be a Golden Age .
Danish Design Review rarely reviews exhibitions of paintings or sculpture but many of these artists recorded in considerable detail topographical scenes, interiors and social life that provide significant evidence for the development of design and architecture through the period.
Danish Golden Age - World-class art between disasters
continues at Statens Museum for Kunst in Copenhagen
until 8 December 2019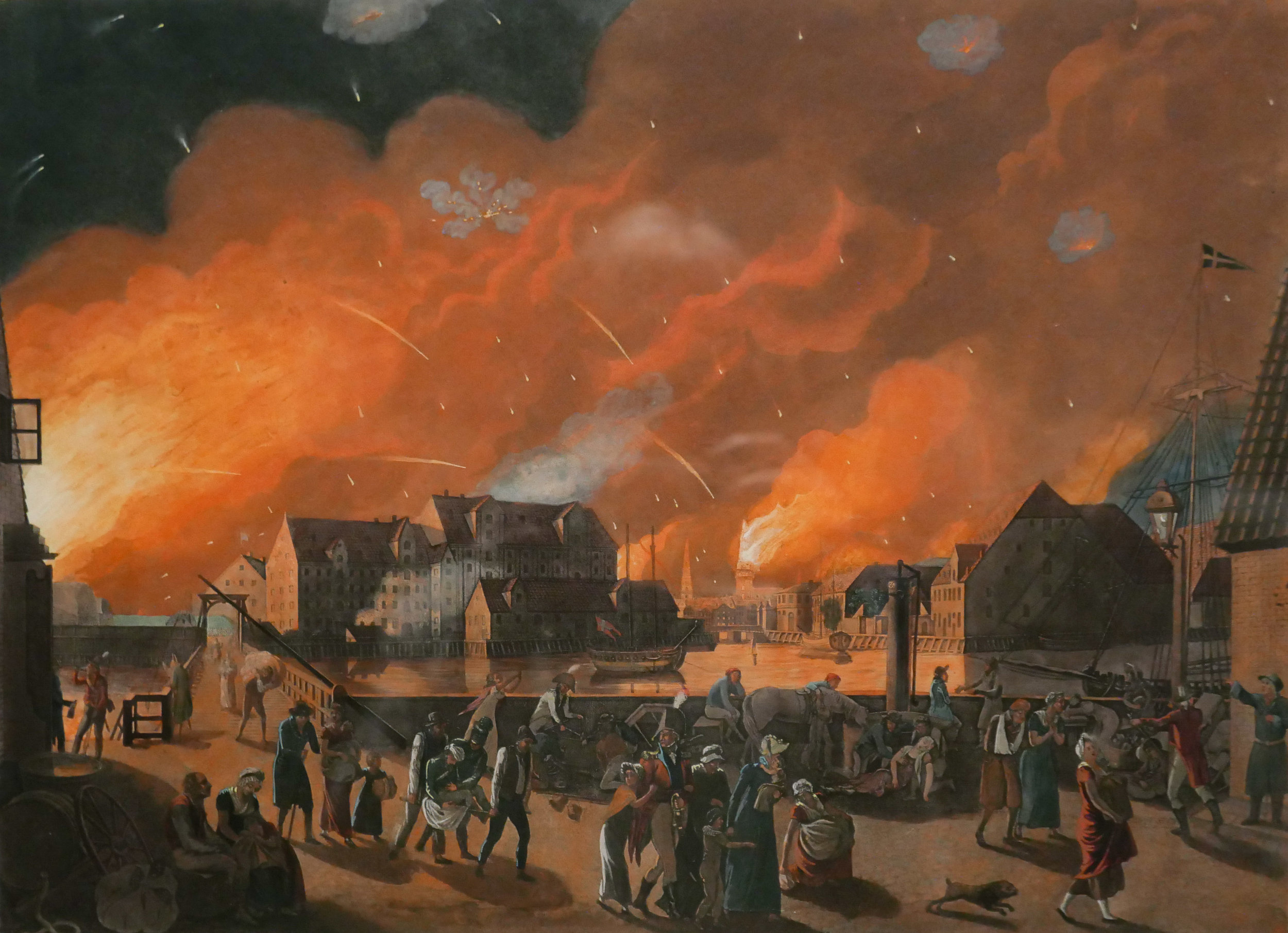 citizens fleeing to Amager as Copenhagen is bombarded by the British navy in September 1807
Højbro Plads in Copenhagen 1844
by Sally Henriques (1815-1866)
detail of a painting of the square of the Marble Church in 1835
by Frederik Sødring (1809-1862)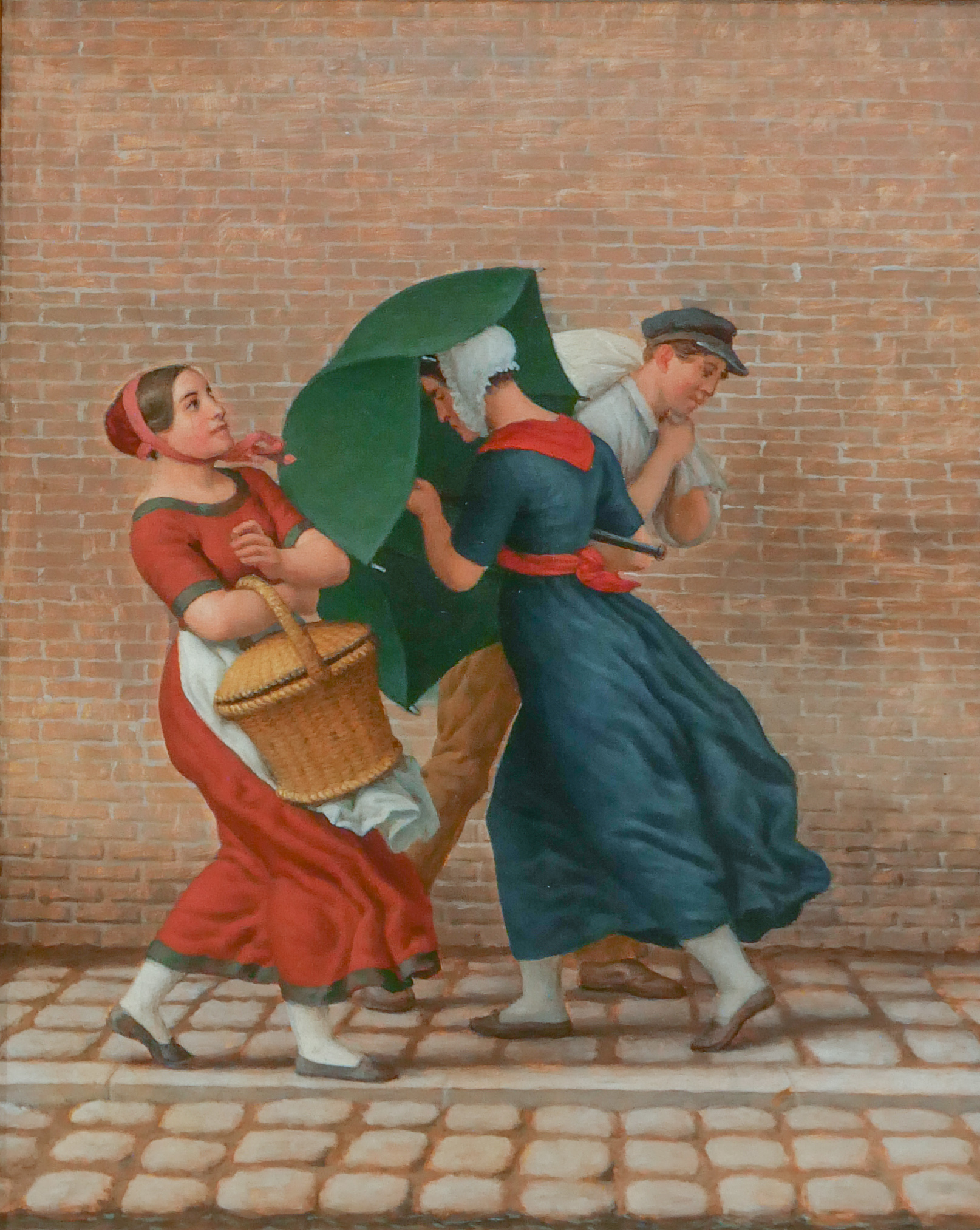 street scene
by Christoffer Wilhelm Eckersberg (1783-1853)