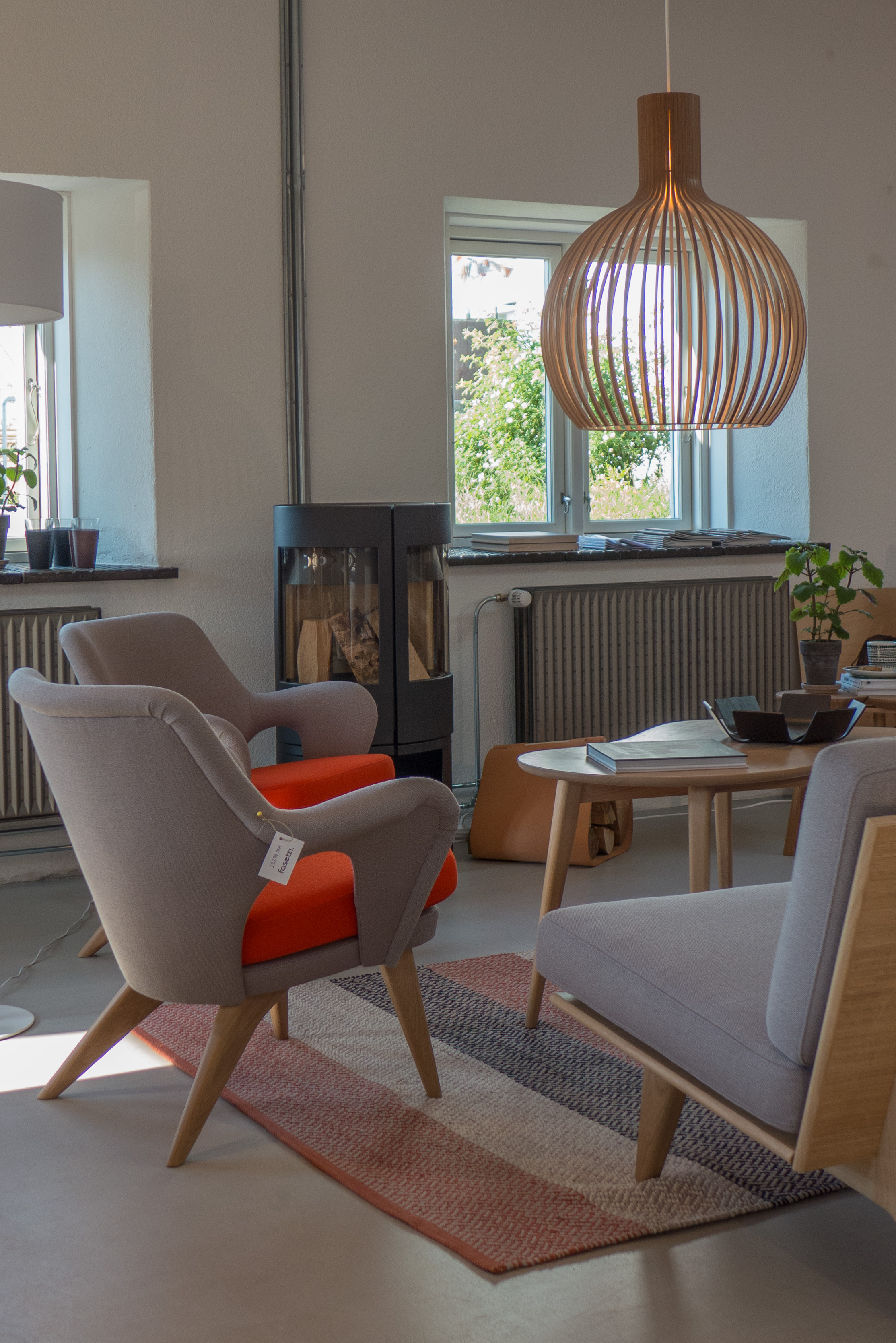 Design Werck, on the canal at Krudtløbsvej, showed the work of the forty or so companies that now use the gallery as their base in Copenhagen and with many of the designers and makers there to talk about their work.
There were special demonstrations … for instance an afternoon of smocking … but above all it was an opportunity to meet and chat … the design community here were entertaining friends and family and all and any visitor that dropped by and wanted to discover or understand more about what was designed or made.
Food here was Danish and served out from breakfast and onwards but given a good west-coast sense with Henry Seymour serving out amazing oysters for a Danish brunch and there was gin and tonic each evening.
The main display, specifically for 3daysofdesign, was organised in conjunction with Business Finland to show the furniture and products of designers and companies from Finland.
The north end of the gallery was cleared and then restyled as a Finnish cottage with the furniture, lighting, textiles and wallpaper and so on shown in a more-obviously domestic context.
Companies from Finland showing here include: BEdesign; be&liv; bonden; Eco Furn; Fasetti; FINARTE; GEDIGO; GOODIO; HUKKA DESIGN;KRISTIINA LASSUS; Magisso; moimoi; NIKARI; NORD-T; PISA DESIGN SUSTAINABLE TEXTILES; SECTO DESIGN; Teemu Järvi Illustrations; GRÖnlund; VALLILA and woodio