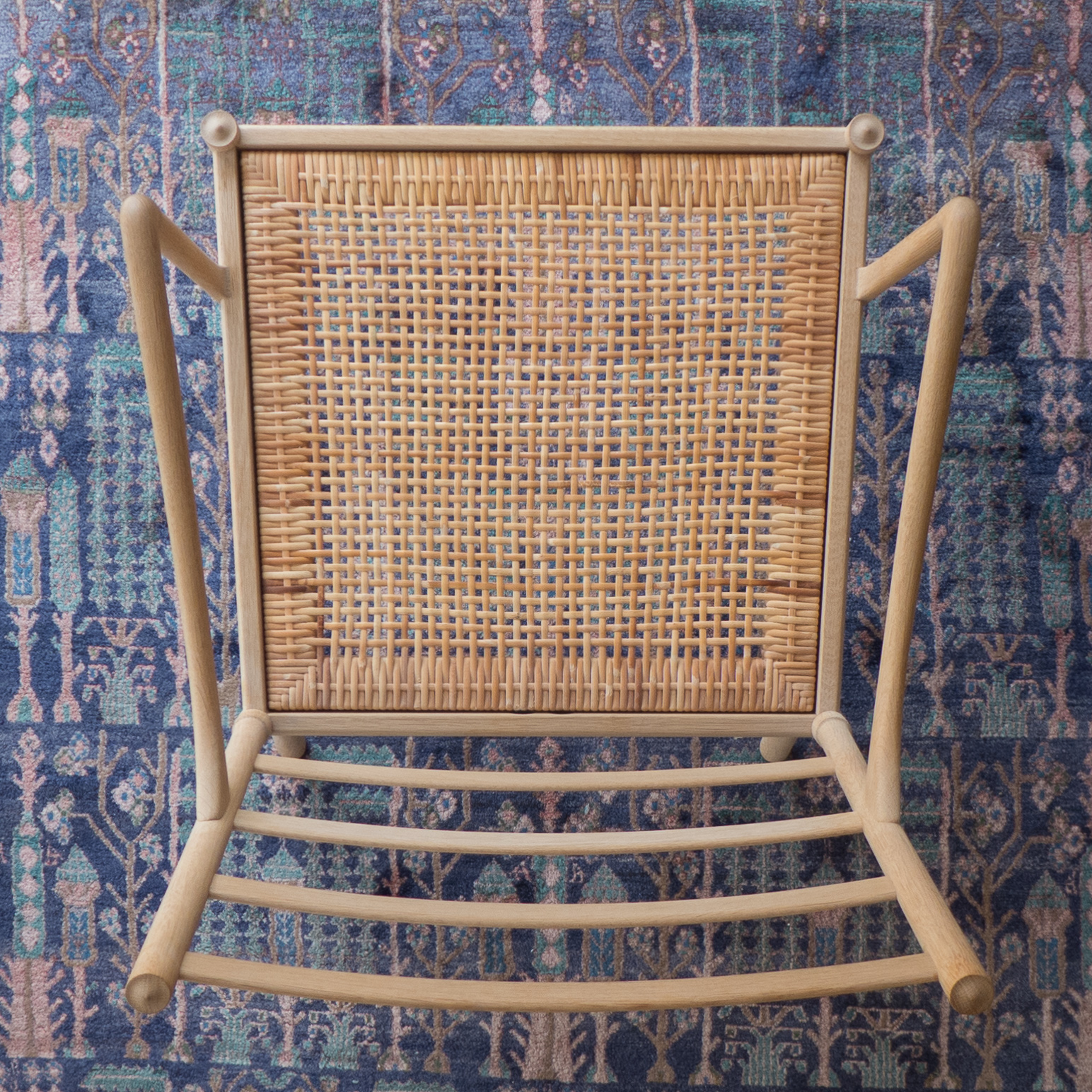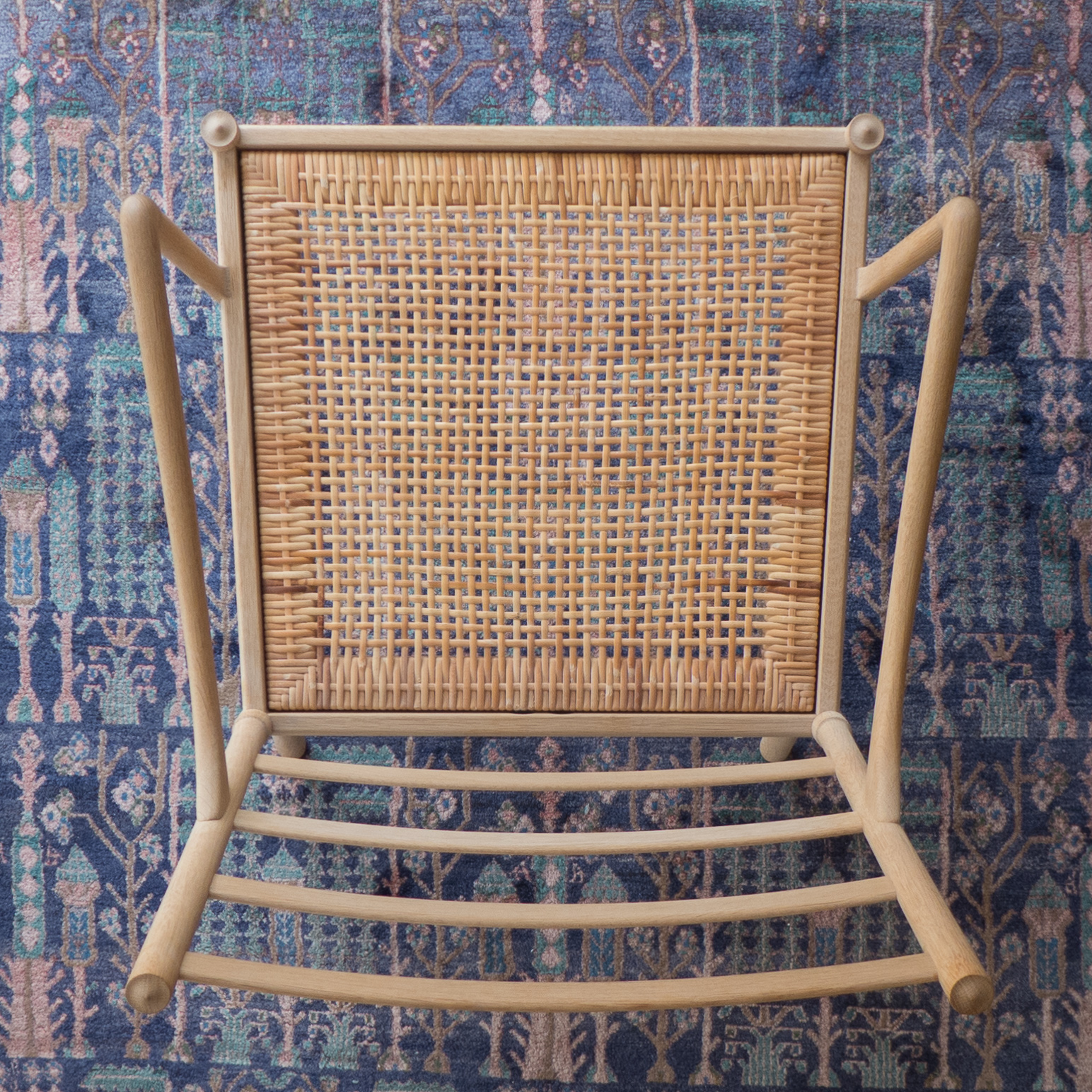 The PJ149, also known as the Colonial Chair, was designed by Ole Wanscher (1903-1985) and was made by P Jeppesen Møbelfabrik from 1949 onwards. The company later changed its name to PJ Furniture A/S.
Wanscher came from Copenhagen, from a well-established, middle-class, academic family … his father was the art historian Vilhelm Wanscher. Initially Wanscher trained as an architect, first at technical school and then at the Royal Danish Academy of Fine Arts, but moved almost exclusively to furniture design. In the 1920s he worked in the office of Kaare Klint and it was Wanscher who produced the first drawings for Klint for the Red Chair for the Danish Museum of Art and Design. For Klint, as part of that project, he produced detail drawings of a Chippendale chair in the collection of the museum and the influence of 18th-century English chairs with arms and the inspiration of more vernacular English ladder-backed chairs can be seen in the design for Jeppesen.
The chair is remarkably light, with the cross-section of the legs and stretchers reduced to the minimum but the chair retains strength through the careful design and position of mortice and tenon joints. Where the arm meets the back post it is swept up which not only makes the profile much more elegant but allows for a thin but tall tenon, to compensate, and the front post of the arm is taken down across the side frame of the seat to be housed into the rail between the front and back leg. This reinforces the side and provides extra strength where most needed … when standing up people instinctively put their hands down over the ends of the arm rests and push up meaning that the end of the arm takes all the weight. The vertical post is expanded below and behind the side rail of the seat without appearing to compromise the slenderness of the frame.
Despite its appearance of refined elegance, the chair is carefully designed for commercial production: the woven cane seat is on a frame that is constructed independently and then dropped in when the chair is finished or assembled.
Slender slats of the ladder back and the separate covered cushion for the seat and back also mean that not only does the chair appear to be lighter and simpler but it avoids a separate and, for many chairs, a complex stage of traditional fixed upholstery.
Features such as the turned tops of the front legs and the back uprights and the simple loops of leather over the uprights holding the back cushion in place show how every detail of the design of the chair was refined.
Colonial chairs in the Library/Meeting room of the hotel, SP34, in Copenhagen
The Colonial Chair is still in production - made for Carl Hansen & Son and in their catalogue as OW149.
dimensions
maximum width: 650 mm
overall height: 850 mm
height to front edge of seat: frame 360 mm / cushion 440 mm
overall from front to back: 685 mm